Your Local Vets in Glasgow
in Baillieston & Sandyhills
Vets near me – Your local vets in Glasgow
COVID
Update
16th June 2022
As we are still observing COVID security measures in our Glasgow vet practices we ask all our clients to take note of and comply with the following -

• Both Baillieston & Sandyhills veterinary clinics will remain open to provide veterinary services under strict Covid security. • If you or anyone in your household has Covid symptoms, please do not attend either of our veterinary clinics if you have an appointment, instead inform us immediately. We can then make arrangements over the phone to address you pet's needs.
• We can offer telephone consultations with a vet or nurse if this is more appropriate to your situation. Please phone us to arrange the telephone appointment time making sure you will be available. There will be a charge for these appointments and any medication required. If you think it is appropriate to have photos of your pet's condition seen by the vet, please make sure they are e-mailed to us before the appointment time.
• We are still seeing animals at our veterinary clinics for consultations or operations. However, we are still operating a closed door policy so phone when you are outside. Please be punctual - if you are too early you will have longer to wait outside. If you are late you will likely not be seen and have to be to be rescheduled.
• Missed appointments will incur a charge.
• Our Baillieston veterinary clinic has more parking space than at our Sandyhills veterinary clinic.
• It is compulsory to wear a face mask. You will not be admitted without one.
• Please comply with any Covid instructions given by our staff.

Thank you for your patience and compliance in these difficult times. Together we can all help each other to come through this safely.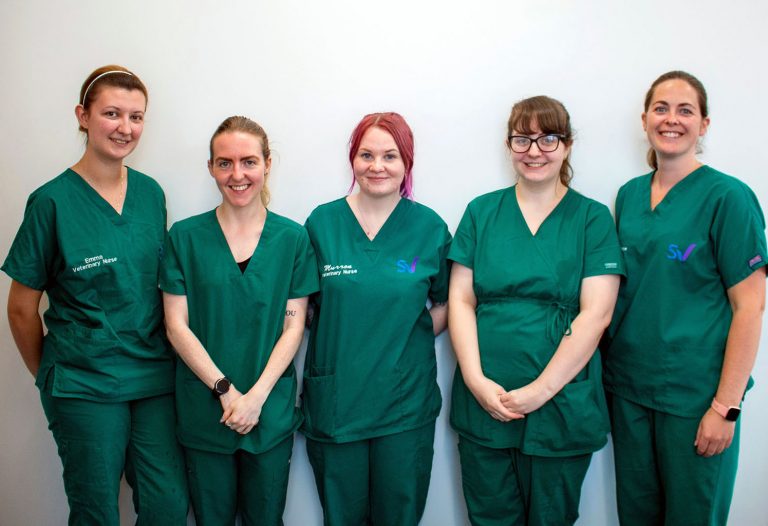 Please follow us on Facebook for regular news updates. We aim to protect our staff, our clients and continue to provide the best care for your pets. Thank you for your cooperation.
Please call 0141 778 8335 to speak to a member of our team if you have any queries or concerns.
Glasgow vets near me - We aim to deliver quality services to the local communities with care, compassion and affordable prices.
About
Scotvet
Animal Health - Local Vets in Glasgow
We are an independently owned team of veterinary professionals providing veterinary care and advice to pets and their owners, through our Glasgow vet clinics located in Sandyhills, Shettleston and Baillieston.
Our team of Glasgow vets are experienced and qualified veterinary surgeons and veterinary nurses, who strive to provide care and attention to all the patients in their care, whether they are old or young, healthy or unwell, from the smallest mouse to the biggest dog and everything in between.
Want to know more about our Glasgow vet clinics?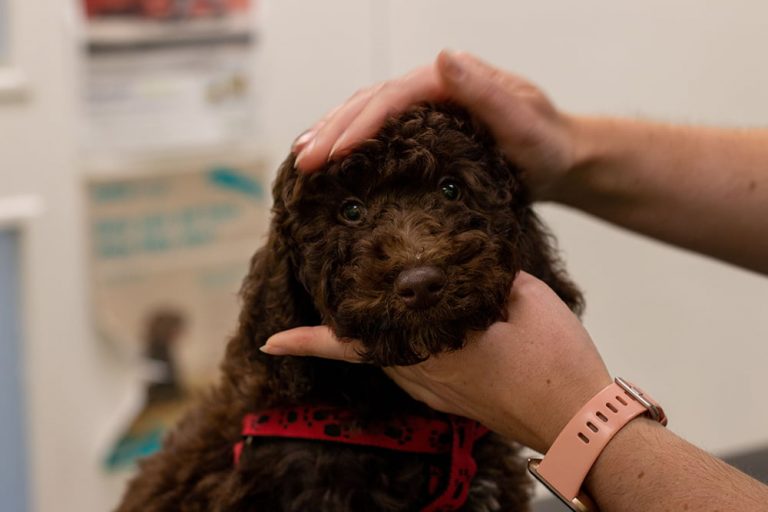 Cat, dog, hamster, budgie – our vets in Glasgow see them all.
Vets in Glasgow Near Me – Contact Us
info@scotvet.com
Taking your pet to the vets for whatever reason can sometimes be stressful for both you the owner and for your pet. That is why we have put together an FAQ that will hopefully answer all your questions.
Pet Emergencies
We're your local emergency vets in Glasgow. Find all the answers you need about emergencies.
About My Appointment
Information about booking, procedures and what to expect when visiting the vets.
Registering & More
Find out about registering with our Glasgow vets and other general information such as parking at our clinics.
The Latest Small Talk PDF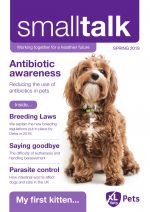 Recently the Government declared that drug-resistant super bugs are as big a threat to humanity as climate change. This announcement was given as a new five–year plan to tackle the problem was unveiled. As part of this, there has been a commitment to reduce antibiotic use in animals by 25%.