Due to the latest government guidelines surrounding the Coronavirus we've made the difficult decision to suspend our weekly puppy classes for the time being. We hope to have them back up and running as soon as we can.
Puppy Socialisation - Puppy Classes in Glasgow
Hvae you recently welcomed a new puppy into your life? Perhaps you're reading up on how to give them the best start in life and have decided to give puppy socialisation classes a go?
Scotvet offers puppy socialisation classes in Glasgow from our Baillieston practice. Our puppy classes are designed to help puppies learn to socialise with other pups (and people!) in a safe environment. This also gives them the chance to get used to a veterinary environment without it being scary!
As well as puppy socialisation, our puppy classes are also designed to start them on some basic training such as the sit, lie down and stay commands.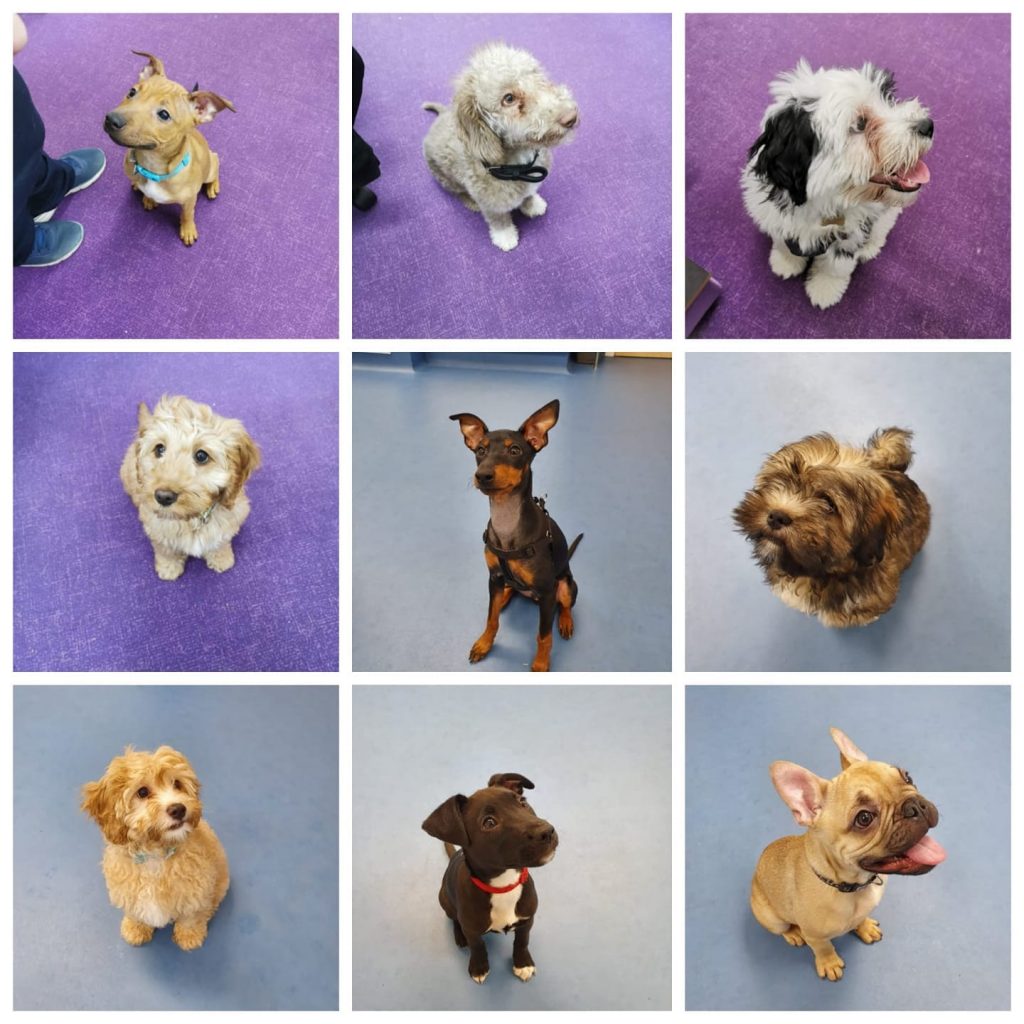 Why is puppy socialisation important?
We recommend starting to get pups socialised from an early age to help get them used to other dogs.
It is essential that new puppies become socialised with people and other dogs from an early age. Learning good behaviour and basic training techniques will get you and your new family member off to a great start. Puppy socialisation classes allow your puppy to get used to being around other dogs in a safe environment.
Puppy classes aren't just good for the future wellbeing of your pup, they offer a valuable opportunity to ask your veterinary team questions about providing the best care for your new addition, as well as meet other new dog owners and swap tips.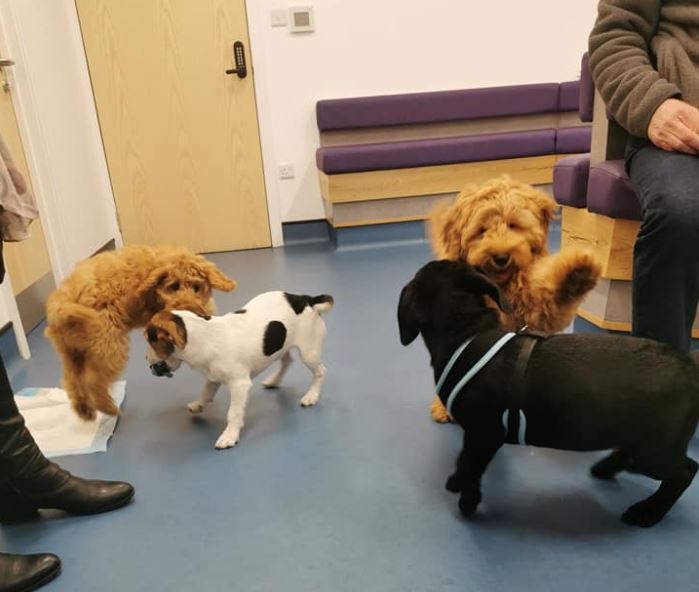 What do people think about our puppy classes?
We asked our owners to fill in an anonymous survey...
"Staff have been absolutely amazing even when dogs have been misbehaving - nothing was a problem. Very professional but so, so friendly. Loved it!"
"The staff were phenomenal and very informative. Felt comfortable asking any question."
"Everybody very welcoming and informative, would recommend to friends and family."
Puppy training classes in Glasgow
Our puppy classes are hour-long sessions and are spread over 4 weeks. We enrol pups on a first-come first-serve basis, so please stay tuned to our Facebook page to be the first to learn about upcoming classes and availability!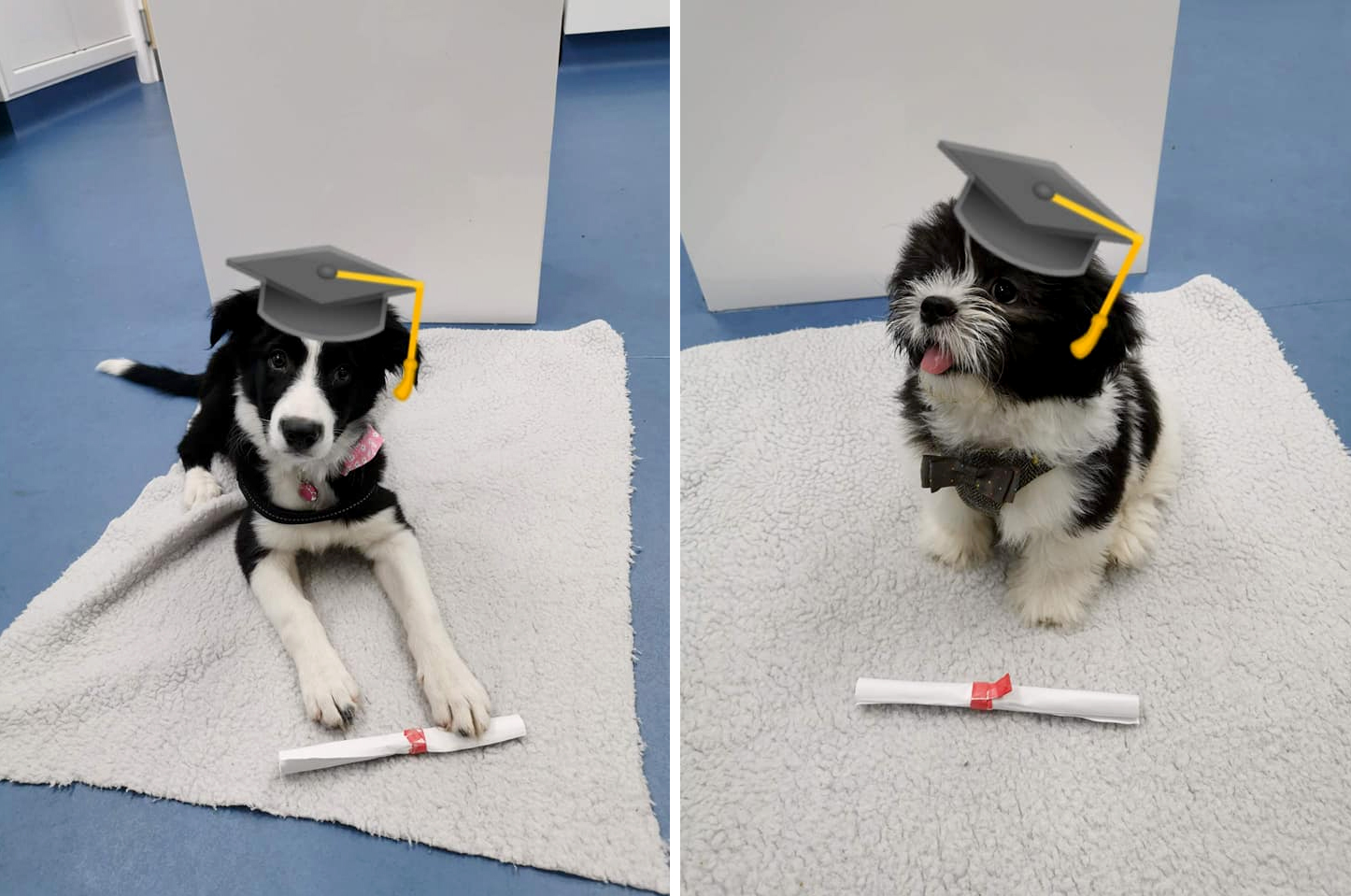 Get in touch with our team at our Ballieston or Sandyhills clinics to learn more about puppy socialisation classes.
info@scotvet.com
Baillieston Veterinary Clinic

1 Maxwell St
Baillieston
Glasgow
G69 6ED

0141 378 6293